Making an adjustable heavy-duty squat box
The renovation of Toffe's Gym continues. With my old squat box having emigrated to Helsinki, it was time to build a new one. Following the "good enough for Mikesell" line of thought, it had to be a much sturdier thing adjustable to at least 10″ (my low box), 13″ (below parallel) and 17″ (high box). The solution was to build a 10″ base box with separate 3″ and 4″ add-on layers - on the Westside tapes, most boxes are also piles of something. The add-ons will also be handy for things like elevated deadlifts. Since I opted for a concrete base for the power rack, I was left with a bunch of treated 2x6″ boards that I now put to good use. Made the box a respectable 24″x26″ (61x66cm), significantly wider than the 18x18″ adjustable squat box from EliteFTS . With nearly 8 meters/26 feet of 2x6″ going into the base box, you can image how heavy this beast is… Once everything was hammered together, I grabbed the magnifying glass and burned the strategic numbers into the wood. Done.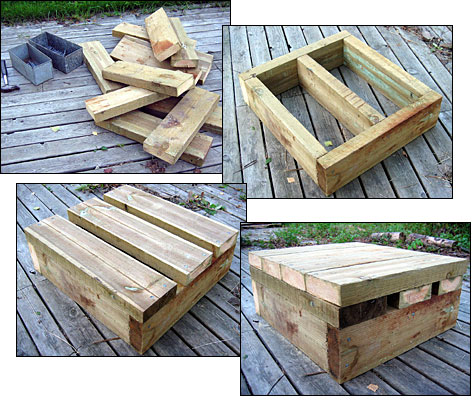 Pile to finish - the building of the 10″ base box.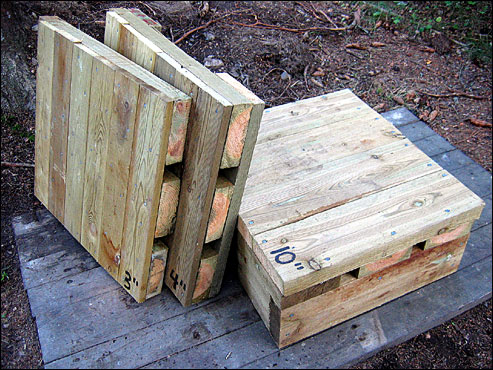 The complete box with 3″ and 4″ add-ons.