Week 17: Sore, tired, but somewhat enlightened
Thursday, 27 April 2006: Bench weakpoint day
Nothing like pumping the hell out of thight biceps. I did the standard barbell curls and dumbell benches with bands, even got a nice increase on them, then left the guns alone. Worked light on the accessories; realized that sitting down on the plate raises makes the exercise MUCH harder. Not that I have been swaying around doing them standing, but there's a world of difference between a little well intended momentum and none at all.
4 supersets:
Standing barbell curl: 5,5,5,6 @ 42.5 kg/94 lbs
Dumbell bench:
6,5,6 @ 28.5 kg/63 lbs + light band
5 @ 36 kg/80 lbs
Seated plate raise: 3x10 @ 15 kg/33 lbs
Incline rear delt dumbell raise: 3x12 @ 5 kg/11 lbs
Pressdown in lat pulley: 9 @ 8th
Saturday, 29 April 2006: DE Squat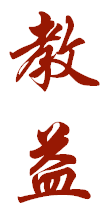 This session almost buried me. I had a feeling I was not quite recovered, but only realized how sluggish my legs were when the speed box squat felt like near max work. The idea was to work on unracking the bar cleanly with the legs insted of partially picking the weight off the rack with the back (for reference, see how I set up my squat with NO leg movement whatsoever on the recent high-box video). I don't think I have a serious problem there, but the NASA video made me aware of this tendency that usually results in the lifter being slightly bent over when the attempt begins. In a meet, this could result in red lights, especially if the knees are not properly straightened. Stubbornly finished the [low]speed work, then did some light pumping accessories. Still, they killed me some more.
Contrary to what one might expect given the aforementioned dire circumstances, this workout expanded my powerlifting mind. A guy, whose path I have never crossed at this very late hour at Metal Gym, was in there working up towards a new PR on the squat. It was his final session after a brutal high-volume squat program done together with one of the gym's elite squatters and he was looking to smash his 160 kg/354 lbs personal best. Once he was up at 170 kg/376 lbs he asked if I could spot him. Truth be told, I haven't done a lot of spotting on the squat, but I do know how it is done. He made the lift unassisted and then loaded up for 180 kg/398 lbs. The lift was a bit high, but, save for some help in getting the bar back into the rack, he got it by himself. Next, he dropped the weight back to 160 kg/354 lbs for a double. During the lift I was keeping a close eye on the bar since it is a good indicator of how the lift is going. Some straining, but he got the first rep. On the second rep, the bar rolled down a good bit which in turn pushed him forward into a nosedive. Right then and there, even before my arms left his chest and the bar was back where it started, I realized that I had just seen an aspect of the squat that I had never thought about. And I had seen it from the best perspective possible, merely inches away. Limited as my experience may be, I am now convinced that one of the best ways of observing the mechanics of a squat and what can go wrong is to spot plenty of squats. Breathe up the neck of a squatter if you will. It would be a folly to think that the best gains and insights are made when training in solitude. Think about it, what would you learn more from: a) observing just clips of your own lifts or b) also being part of a lifting collective that includes spotting, observing the lifts of a small horde of lifters every week and casual gym discussions about technique? As much as I enjoy the moonlight sessions together with Måns, I have decided to reschedule at least some of my weekly sessions in the autumn to coincide with the time when the gym is full of life. I will be home with Rufus full-time beginning September 1st; this means Sanna can relieve me after she comes home from work.
I learned two important things today, namely that the education of a powerlifter is a social endevour and that having the bar roll down your back can kill you in a really bad way.
Speed box squat: 7x2 @ 90 kg/199 lbs
GHR, narrow: 2x15
Standing cable crunch with stability ball: 3x10 @ 8th (40 kg/88 lbs?)
Reverse hyper: 12 @ 40 kg/88 lbs